eBoostr End of Sales Notice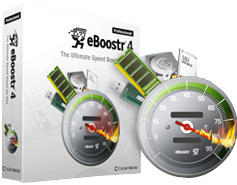 We retired eBoostr sales on April 30th, 2022, after more than fifteen years of making thousands computers run faster and smoother with improved performance. We would like to express our sincere appreciation to all of our customers who have supported us over the years.
If you have purchased eBoostr license before, you can continue to use it without any limitations. Please consider the following changes in the activation process in case of re-installation.
Please note: We do not recommend using RAM cache in eBoostr on Windows 10/11. You may experience random computer freezes and crashes.